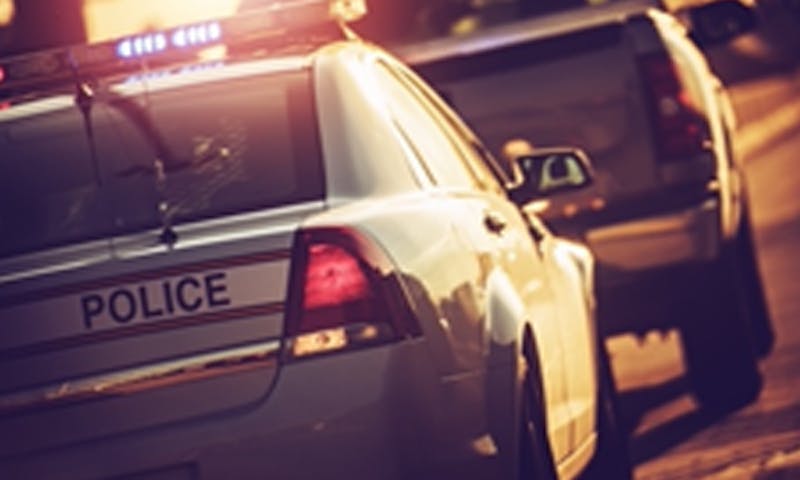 We all hope that we will never have to deal with the hassle of being pulled over or issued a traffic citation. Unfortunately, the truth is that 42 million speeding tickets are issued in the United States annually. In fact, 20.6% of drivers average one speeding ticket per year. Of the 2.6 million traffic stops that have been tracked since 2015, about a quarter of them (24.4%) have been issued in the Los Angeles metropolitan area.
The average speeding ticket in California can range anywhere from $238 to $490. Citations for driving in excess of 100 miles per hour can reach upwards of nearly $1,000 for one violation. As a result, one traffic citation can easily have a significant financial impact on many Californians.
Speeding Tickets Have Bigger Penalties than Court Fines
Impacts on Insurance Premiums
A traffic ticket can come with far more costs than simply a fine from the Court. In addition to court fines and fees, most tickets result in points being added to your DMV driving record, which remain on your record for 3 years. Traffic violations have the possibility of significantly increasing your insurance premiums, with a single speeding violation resulting in an average rate increase of 48%. Those with Progressive Insurance should be the most worried, as they have the highest rate increases resulting from a conviction for a speeding violation (nearly double). To those with Geico and State Farm, you should also be worried, as the typical rate increase following a speeding ticket with these companies is approximately 50%.
Even higher rate increases result from other moving violations, including stop sign or lane violations, passing violations, or red-light violations. These violations result in an average rate increase of 61%.
Impacts on Ability to Drive
In California, the Department of Motor Vehicles can, and will, suspend your driving privileges if you get: (1) 4 points within 12 months, (2) 6 points within 24 months, or (3) 8 points within 36 months. When these limits have been reached, the Department of Motor Vehicles will deem that you are a "negligent operator" and seek suspension of your license for 6 months.
Each moving violation has a different number of points attached to it. For example, the most common speeding citation issued on city streets is for violation of Cal. Vehicle Code § 22350 (Unsafe Speed). A conviction for this offense results in 1 point being added to your driving record. On the other hand, a conviction for driving over 100 miles per hour on any road in California (Cal. Vehicle Code § 22348(b)) results in 2 points being added to your driving record, as well as a license suspension for up to 30 days.
Common 2-point violations in California include the following offenses: (1) operating a vehicle with a suspended or revoked license, (2) hit and run collisions resulting in property damage and/or injury, (3) evading the police, and (4) reckless driving.
Common 1-point violations in California include the following offenses: (1) speeding, (2) unsafe passing, (3) illegal U-turns, (4) red-light violations, (5) disobeying traffic signals or signs, (6) failure to yield right of way to pedestrians, and (7) failing to stop for a school bus.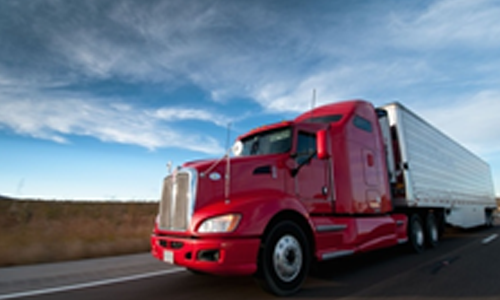 Special Impacts on Commercial Drivers
Commercial drivers (those who hold a Class A or Class B driver's license) have even bigger implications on their driving record. Under California law, a commercial driver's points will add up a lot faster than those who hold a Class C driver's license. In California, those who hold a Class A or B driver's license accrue points at 1.5 per point, meaning that what would be a 1-point violation for a Class C driver will result in 1.5 points for a commercial driver. A commercial driver who is convicted of what would be a 2-point violation for a Class C driver will be assessed 3 points and may face suspension if they are convicted of only two violations within a 12-month period.
Other impacts that specially affect commercial drivers is the fact that insurance premiums will rise, and employers may no longer wish to employ you due to the increased cost. Many commercial drivers are employed by major corporations, smaller logistics corporations, or mom and pop trucking companies; the similarity in all of these employers is that they hate adding additional costs to the operation of their business. As a result, those commercial drivers who have points on their driving record may find themselves without employment as the result of a simple driving violation.
How Can an Attorney Help with Traffic Tickets
An experienced traffic attorney can help to minimize the impact of a traffic ticket on both your wallet and your driving record. First and foremost, experienced traffic attorneys are knowledgeable on how to beat traffic citations, the factors the Court weighs in deciding traffic cases, and the likely outcome based on the issuing officer and the Court where the ticket is going to be decided.
Next, an experienced traffic attorney knows how to minimize the impact of the conviction on your record, whether that's through amending the citation to a non-point violation (one which comes with a fine but no points being added to your license and thus, no insurance increases), amending the speed of the citation, or requesting a dismissal based on the officer's failure to testify according to all elements required to gain a conviction.
Conclusion
The cold hard truth is that a majority of Californians will receive a traffic citation at some point during their lifetime. A traffic citation can have many impacts to both your financial situation and your ability to legally operate a car in the State of California. For that reason, it is extremely important to reach out to an experienced traffic attorney to evaluate your case and to assist with minimizing the impacts of the citation on your wallet and your driving record.
The Law Office of Vincent S. Hughes is a California office that represents individuals accused of traffic violations, DUIs, misdemeanor and felony crimes, and other matters. We are knowledgeable in common tactics used by police officers, what elements must be proven to secure a conviction, and how to vigorously defend you against the alleged charges. If you, or someone you love, has been accused of a crime or a traffic violation, don't hesitate to reach out to our office to discuss your case. It won't cost a dime and will ensure that you have a good knowledge of the process and potential outcomes of your case.
Authored By: Vincent S. Hughes, Esq.