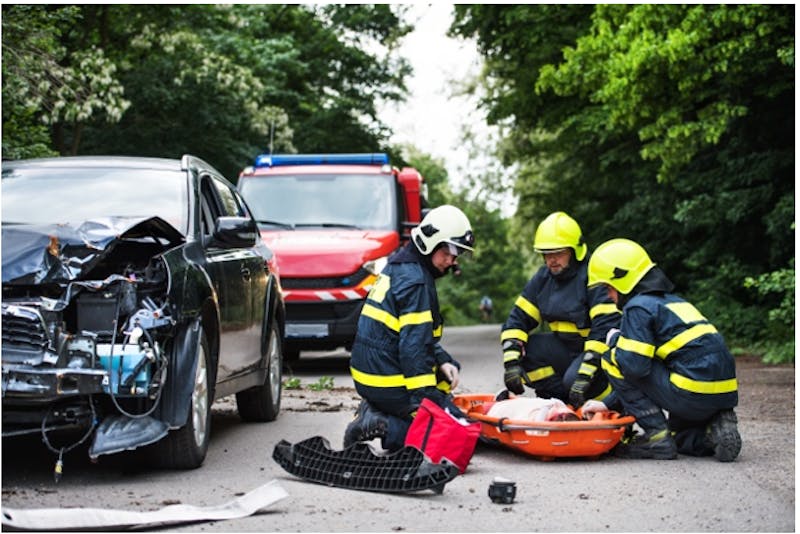 Driving on California's highways and streets can be a dangerous situation. Whenever you drive or ride as a passenger in a vehicle, you're risking the possibility of being involved in a traffic accident. Whether it's a small fender-bender or a catastrophic injury collision, knowing what to do when you find yourself in such a position can help you avoid disastrous mistakes.
When you've been involved in a car accident, emotions are flying high, and focus may not come easy. If you follow a few key steps at the scene of the collision you may be able to take the steps necessary to protect yourself and properly prepare for a potential lawsuit to recover for your damages.
WHAT TO DO IMMEDIATELY AFTER THE COLLISION
STEP ONE: Don't Leave the Scene
The first and biggest thing to do if you're involved in any kind of accident, even one which seems to have left no visible damages on your vehicle, is to not leave the scene until you have exchanged information with the other drivers involved in the collision. If police are contacted by either you or the other party, do not leave the scene without first obtaining the officer's permission. If you leave before exchanging information or before the officer gives you permission, you risk a criminal charge for hit and run, which can be a misdemeanor or a felony in California.
STEP TWO: Check for Injuries
Next, once you have moved to a safe location off the roadway where you don't risk being involved in another collision, figure out if anyone was injured in the collision, including yourself and your passengers. If anyone has any complaints of injury, no matter how minor or trivial, immediately call 911 to have paramedics complete a field evaluation.
Some injuries begin extremely minor immediately after a car accident. In fact, the adrenaline from the shock of the collision and the emotions from having to now repair your vehicle tend to mask physical pain and discomfort, which will not be fully realized until the hours or days after the collision. Insurance companies love to point to the fact that 911 was not called from the scene and no emergency medical assistance was provided when they make lowball offers in an attempt to minimize your case. As a result, if you feel any slight or minor pain or discomfort at the scene of the collision, call 911 right away.
STEP THREE: Call the Police
After you have assessed for injuries, make sure to contact the police immediately. If you've already contacted 911, chances are an officer will already have been dispatched to the scene of the collision. If no one has been injured, make sure to still contact the non-emergency line for the local police agency to request that a report be prepared.
Insurance companies love cases where a police report has not been prepared. This allows them to find that their insured was not liable, even when you may have witnesses to the contrary. This is not a direct bar on your ability to be compensated for your damages, pain, and suffering; however, it does create a significant hurdle that oftentimes delays the process.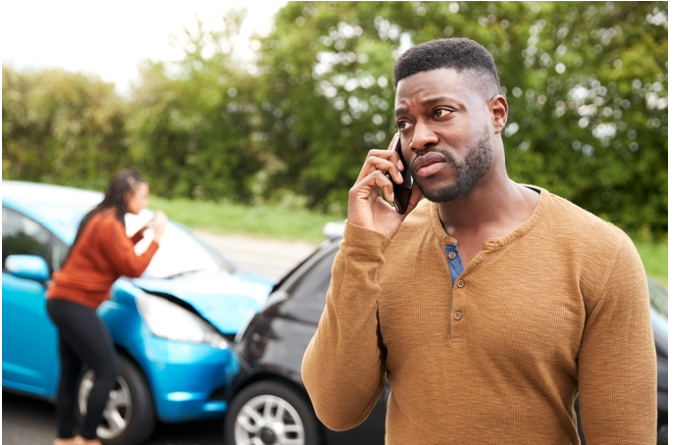 STEP FOUR: Exchange Information
Next, you must identify the other drivers, passengers, and potential witnesses to the collision. Make sure to get their names, contact information (including phone number, address, and email address), their license plate number(s), and a description of their vehicles. For the other drivers involved, it is extremely important to also make sure to get their car insurance details (including the company and policy number), the make and model of their vehicle, and their license plate.
To make sure that there are no errors with the information you have written down, it is strongly advised that you take photographs of the other party's driver's license, insurance card, vehicle, and license plate.
If there are witnesses to the accident or any nearby businesses, make sure to get their contact information as well. Witnesses may be the key to overcoming an insurance company claiming no liability and a denial of your claim. Furthermore, in modern times, many businesses have surveillance cameras which may hold key evidence to build your case for settlement or a lawsuit.
STEP FIVE: Watch What You Say
No matter how you feel about the cause of the collision, watch what you say at the scene of the car accident to anyone, including law enforcement or the other driver. Do not admit fault. Even if you feel like you caused the collision, key information may come out at a later date to show that you were mistaken or that your perception of what caused the accident was inaccurate.
Do not agree to give a recorded statement to any insurance company, including your own. These statements are oftentimes used against you, even by the company for whom you pay your monthly premiums.
STEP SIX: Contact a Personal Injury Attorney IMMEDIATELY
I cannot stress this enough – contact an attorney from the scene of the collision so that they may fully advise you as to what you need to do before leaving. By contacting an attorney from the scene of the collision, you reduce the chances that you forget to obtain key pieces of information or evidence that may be needed to support your case.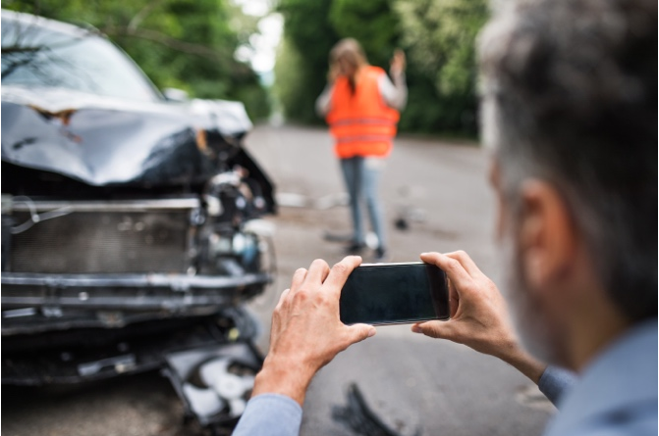 How Can an Attorney Help Me Get Paid?
Injury victims may have the ability to file their own case for personal injury but a personal injury lawyer can use their knowledge, skill, and resources that extend past what a victim may have in their possession. An experienced personal injury lawyer will:
Accurately evaluate your case and provide an assessment of what it may be worth.
Collect evidence that is favorable to you to maximize your case's value.
Deal with the insurance company so that you don't have to add additional stress or anxiety.
Gather and organize pertinent records which may include police reports, medical records, medical billing records, and witness statements.
Skillfully navigate the complexities of the California court system.
Vincent S. Hughes is an experienced personal injury attorney located in San Bernardino, California who can help you maximize your personal injury case by vigorously working to ensure that you receive fair and just compensation for the negligence of a third party.
If you or a loved one has been involved in an auto accident, a slip and fall, or have otherwise been injured as a result of the negligence of another party, contact our office today to see how we can help you overcome this difficult time in your life. We understand the process, we care about your recovery, and we won't stop fighting until we get you the justice you deserve!
Authored By: Vincent S. Hughes, Esq.