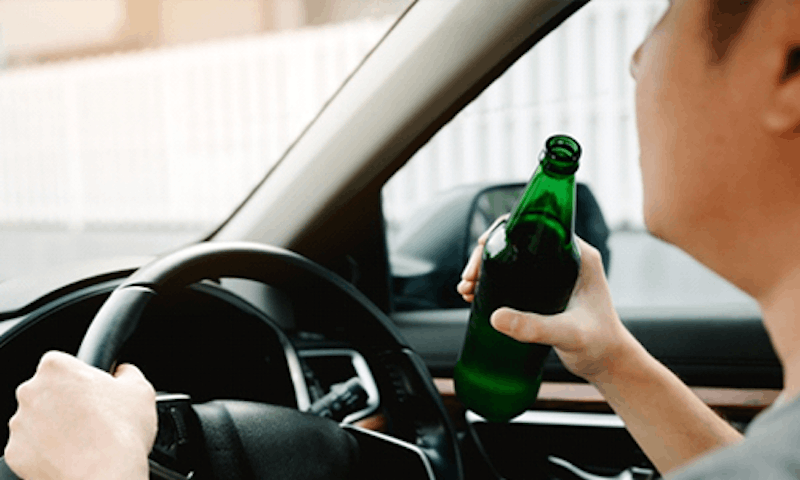 California takes allegations of driving under the influence of drugs or alcohol extremely seriously. Penalties for DUI cases increase based on the number of DUI convictions that are on a person's criminal record over a span of the last ten years. Although it seems that the penalties for a first-time DUI are relatively light, the truth is that they are actually more serious than you may think.
This article will be Part One of our focus on driving under the influence cases in California. Part Two will cover what you should do if you're arrested for DUI in California.
DUI Penalties for First Offense
A first DUI in California, which does not result in injury or a collision, has significant penalties. A first-time DUI may result in the following fines and penalties:
Up to 6 months in county jail.
3 years of informal probation.
A license suspension up to 10 months.
Fines and fees, ranging from the statutory minimum pursuant to the 2022 Uniform and Penalty Schedules of $1,525 to nearly $1,900 in some Inland Empire courts.
Possible Court ordered Ignition Interlock Device ("IID"), better known as a breathalyzer, that may have to be installed in

all

cars that you drive (meaning that if you drive someone else's vehicle that does not have an IID installed, you face additional charges); and
Alcohol education classes, which can range from 3 months (AB-541) to 9 months (AB-1353).



DUI Penalties Multiple Offenses in the Last 10 Years

In California, DUI penalties increase for each subsequent conviction over a period of the last 10 years. For repeat offenders, a second or third DUI can increase the penalties significantly. A fourth DUI can result in a felony case, wherein the penalties can include between 16 months and 3 years of jail time and a 4-year license suspension. Another big issue with multiple DUI offenses in 10 years is the fact that a subsequent DUI can actually violate your probation from earlier DUIs, depending upon the length between each conviction or charge. This can increase the likelihood of additional jail time or prolonged periods of probation.

Don't Forget the DMV Penalties

All of the consequences stated above are from the justice system (e.g., the Court), and do not have a bearing on the California Department of Motor Vehicles, which is an administrative agency. Any actions taken by the DMV are independent of any court-imposed penalties for DUI. The California DMV is required to suspend or revoke the driving privilege of any person simply arrested for DUI when they have a blood alcohol concentration ("BAC") of 0.08% or higher while driving a non-commercial vehicle (e.g., a passenger car), and/or only 0.04% if they are driving a commercial vehicle (e.g., tractor-trailer combination).

The DMV suspension or revocation is an immediate administrative action taken on your privilege to drive in the State of California. Yes, that's right, you don't have a right to drive, you have the privilege of driving.

For a first DUI, if you are 21 years of age or older, took a chemical or urine test, and had 0.08% BAC or higher, and this is your first offense, you will likely receive a 4-month license suspension following your DMV Administrative Per Se ("APS") hearing, even if you have not yet been convicted of the DUI through the courts. The suspension will go into effect 30 days after your arrest unless you take quick action to schedule an APS hearing following your arrest; this topic will be covered in-depth in Part Two.

If you are convicted of DUI through the courts, the DMV may suspend your driving privilege for 6 to 10 months in addition to the 4-month suspension following the APS hearing. If your BAC was over 0.20%, the DMV may suspend your driving privilege for 10 months and you may be required to complete a 9-month DUI program (AB-1353).